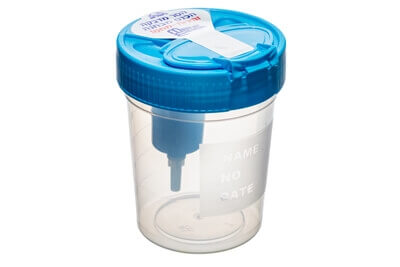 We have launched an innovative cap designed to make the nurses' collection of urine specimen in clinics easier and ensuring a cleaner work environment. During the development process we examined in detail the needs of health organizations' nurses in the field.
This project, which was supported by the Israel Innovation Authority, began with understanding the work processes of the nurses when performing urinalyses. This was done by interviewing the nurses and visiting various clinics.
The result was the creation of a new cap with two openings. The first one is a standard opening with a needle for the suction of the sample using a vacuum test tube. The second opening is a lift top lid which, when lifted, enables access to the sample inside the cup using a test strip (dipstick) for bacterial sampling. This feature avoids removing the main cap and thus prevents any liquid drip.
Read more about this urine collection cup with its special cap.